Need Mold Removal or Water Damage Restoration in Northern New Jersey?
Jigsaw PMR is a 24/7, full service mold remediation and water damage company servicing businesses and residents of North Jersey. Whether you have a flooded basement or a fire emergency, you can trust our team of restoration professionals to arrive onsite and develop an action plan – in 59 minutes or less!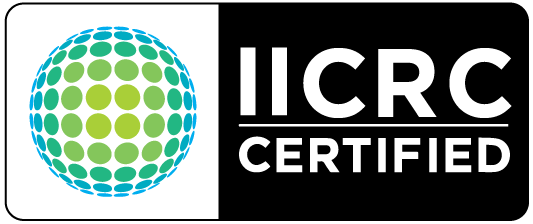 Mold Remediation And Water Damage Professionals in North Jersey
When you are faced with severe damage from a storm, fire, flooding, mold, or sewage, quickly locating a trusted damage restoration company can be a daunting task. You need professionals who can quickly discern extent of the damage and execute the appropriate plan of action. Our team of professional, certified restoration technicians are trained to do just that.
As a locally owned and operated business with a reputation for exceptional quality, service, and attention to detail, Jigsaw PMR prides ourselves in these important facts:
Our company is IICRC (Institute of Inspection Cleaning & Restoration Certification) certified. All employees undergo ongoing industry training on best practices and state-of-the-art cleaning and restoration techniques and equipment.
Our team is licensed and  background checked. We treat your property as if it were our own and go to great lengths to ensure you can trust our team.
We are locally-owned, not a franchise.  Serving all of Northern NJ, our team is agile and responsive to meet your residential or commercial needs in Bergen, Passaic, Essex, Hudson, Morris, or Union County. We understand damage restoration is often an emotional process. As such, we promise that our solution-oriented, yet empathetic staff will meet your unique needs with care.
Jigsaw has robust resources to manage the process from start to finish. You never need to worry that a project is too large or too complex for us to handle. We deploy only the best in staff and technology to ensure your restoration is truly industry-leading. Simply put, you can place your trust in JigsawPMR. Give us a call today to schedule a free onsite estimate!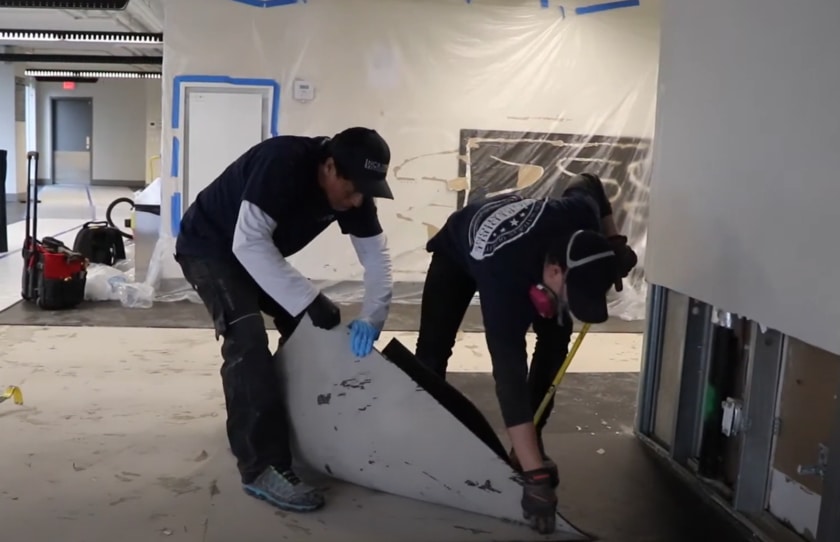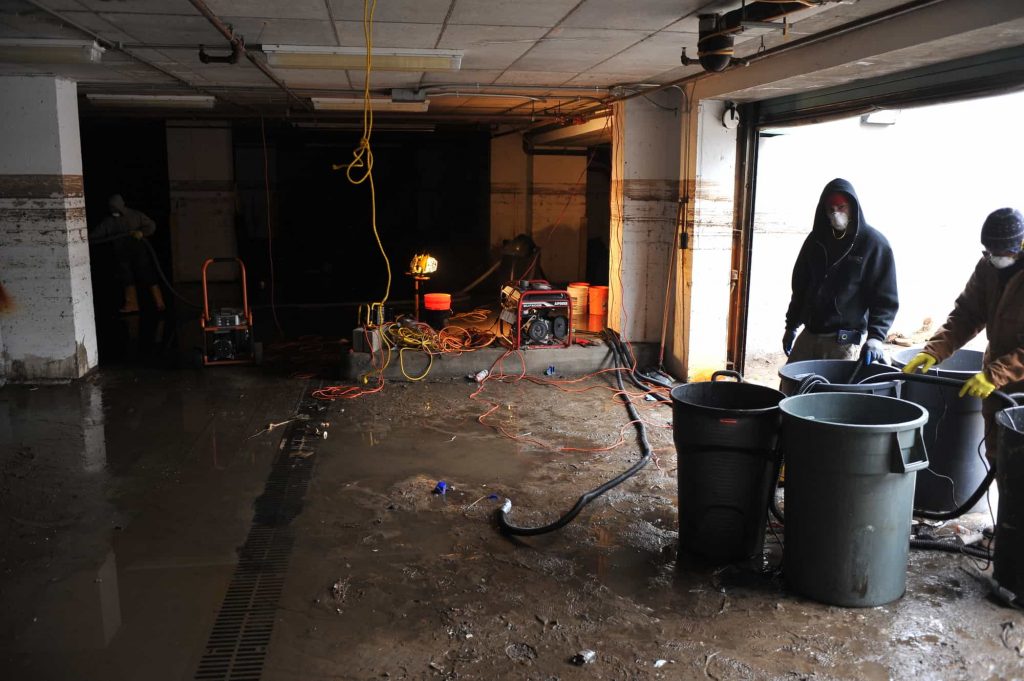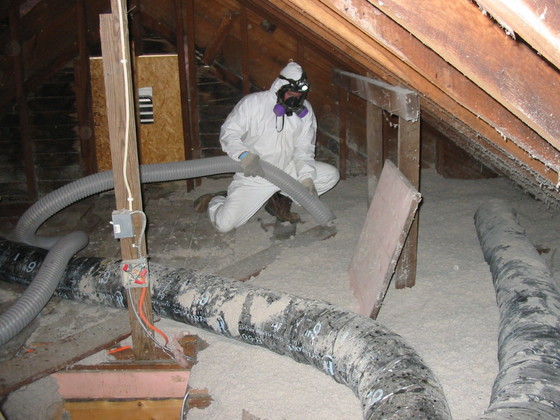 Call 24/7 For A Free Onsite Estimate!
24/7 Mold Removal &
Water Damage Services
Mold can grow in any home, or in any business/workplace. All it takes is one leaky pipe to create a dangerous and potentially hazardous problem. Mold can make its way throughout an entire property within 48-72 hours. Any exposure to mold can lead to irritants and allergens that become into much greater medical risks.
When you are dealing with water damage, immediate action is crucial. Jigsaw PMR's professionals respond immediately and use advanced equipment and techniques to remove the water quickly. They closely monitor and document the drying process to verify your property is dried properly and thoroughly.
Upon arrival, we initiate the process by completing a comprehensive damage assessment. We then give you an estimate of the price before we start working. Our technicians have years of experience working on flood damage restoration, so we offer you an accurate and fair assessment for whatever flood damage you may have.
Fire emergencies are often more unexpected than anything else that can occur to your home. Unfortunately, most homeowners are least prepared to handle this type of damage to their belongings and structure. No matter what extent the smoke or fire damage may be, JigsawPMR can give you a fair quote and resolve the issue fast.
North Jersey is known to experience some significant storm damage – from rain, to sleet, to hail, to snow, we have it all. Whatever damage your property may have experienced, you can trust the water damage professionals at JigsawPMR to provide a fast, free, and onsite estimate for your storm damage.
When the unthinkable happens, we are there to fix it. Sewage damage doesn't need explanation, it just needs fixed. Our crew of restoration professionals have the tools a know-how to repair and renew any damage your leaky plumbing or sewage line may have caused. Call today for a free estimate and get the cleaning process started.
Our team is standing by 24/7 for A free DAMAGE ASSESSMENT!
New Jersey Mold Inspection and Testing
JigsawPMR is IICRC-certified, and we use the best practices combined with state-of-the-art equipment and a professionally trained team. Our practices ensure that our professionals conduct complete property inspections and test for mold in all nooks and crannies.
Mold can damage property beyond repair and is an ugly sight. Plus, some molds can prove toxic and increase your propensity to severe illness. They could even prove fatal. So, you need to call us to do a mold inspection and mold testing for you. Our qualified inspectors use specialized tools to do mold inspection and testing at your properties. 
We use tools like infrared Thermal Imaging Devices, Moisture Meters, Video Cameras, and other pieces of mold testing equipment. This helps us find mold in all areas of your property to collect samples and start testing them effectively.
You might wonder how our mold inspection and mold testing works. 
How We Inspect and Test Mold
It is essential to note mold inspection cannot be always achieved with mere visual observation. Our mold inspectors will look for the visible and airborne spores, and then take a sample. We use standard industry practices for visible mold, and for airborne mold. Also we use a pump to carry out the sampling safely. 
We will then send the sample to a third-party lab for mold testing. The lab test will let us know what kind of mold we are dealing with. It will also make you aware of the health issues that mold could have caused. You might find it helpful to know the types of molds that could prove toxic:
Cladosporium:

 an allergic black mold that causes allergic reactions, respiratory infections, sinusitis, and pulmonary infections.

Penicillium:

 contains pathogenic toxins that can cause neurological diseases. Moreover, they cause lung, kidney, liver, soft tissue, and skin infections.

Chaetomium:

 mold spores that proliferate and cause lupus, multiple sclerosis, and some forms of cancer.

Stachybotrys:

 mycotoxins in these molds can cause fatigue, irritation, coughing, nausea, lung bleeding, etc.

Aspergillus:

 carcinogenic molds and can cause liver, kidney, lung, brain, and heart damage.
Timely and PRofessional Mold Testing
JigsawPMR will conduct a thorough mold inspection on your property to find evidence of the mold for adequate sampling. We will then do mold testing and ensure we remediate the issue at hand.
What's more, we are a local company in New Jersey, not part of a larger commercial franchise. So, we are committed to serving the residents of the area. In addition, we don't have any hidden costs and will give you affordable rates to ensure your property is free of mold without leaving a hole in your pocket.
Suppose you suspect any mold or start facing any adverse health symptoms that are typically associated with them, it probably is the right time to contact us at (201)625-3206 to do a thorough mold inspection and testing. You can stay assured that we will crack the puzzle and tell you what kind of mold is causing your illness. 
When you spot a mold, don't wait for it to grow and rot your property. It's important to immediately get mold inspection and testing done by our trained and certified professionals. Moreover, we'll respond immediately and complete the job with the best resources at hand.
New Jersey Mold Removal and Remediation
At JigsawPMR, we don't leave you at mere mold inspection and mold testing. We will also ensure mold remediation and mold removal. Mold remediation is the process of removing mold growth and spores from your home. It also involves taking preventative measures to stop future mold growth and spread. 
You might wonder where all to look for mold found in your property. There are a few common spots in your home to keep an eye on:
Basement Mold:

The basement is a moist area. It is prone to leaky foundations, dirt, and more. Plus, basement mold occurs quickly due to its dampness, isolation, and water damage. 

Bathroom Mold:

Restrooms and shower areas are prone to mold due to water damage, stagnant water, dampness, isolated spaces, and more. Bathroom mold can be an ugly sight and cause health issues, due to your high interaction involved with the space.

Attic Mold:

If your attic is too stuffy, hot, has wet insulation, has black stains on wood surfaces, and there's a mildew smell, you might want to check for attic mold.

Black Mold Removal:

Black mold is Cladosporium. It causes allergic reactions, sinusitis, pulmonary inspection, and respiratory infection. So, black mold removal is crucial.

Water Damage: excessive water

 causes mold too. Suppose your water quality changes and is damaged. Your water can have mold or bacteria present in it too. Apart from water damage, stagnant water can multiply mold growth in various areas of your property.
How We Remove Mold and Mildew
JigsawPMR has trained professionals that work in three phases for successful mold removal and mold remediation. 
Phase 1:

we will identify the mold and conduct mold testing at trusted, reliable, and accurate third-party labs.

Phase 2:

JigsawPMR uses stellar products that are commercial-grade and are antimicrobial to aid in mold removal.

Phase 3:

We realize mold removal is not enough. So, we conduct mold remediation to ensure prevention. Plus, we do mold removal in a safe, measurable, and effective manner. Our team doesn't simply paint or bleach your mold. We do active cleaning and use antimicrobial agents to ensure mold doesn't grow again on your property.
We are an IICRC-certified mold removal and mold remediation company in the New Jersey area. The Jigsaw team guarantees you a quick response time and ensure that we patiently, reliably, and properly remove mold from your property in such a way that it doesn't come back.
You can avail of our services any day, any time. We offer 24/7 service to help you get rid of toxic mold from your property. Rest assured, you'll not regret availing our mold removal and mold remediation services. 
All you need to do is contact us at (201)625-3206 or email us. We will quickly come to your property in Bergen, Passaic, Essex, Hudson, Morris, and Union County in New Jersey. Our staff is highly trained, holds valid licenses, and is professional. You'll get empathetic, friendly, and quality professionals to clean your property of mold. 
JigsawPMR aims at the highest customer satisfaction in mold removal and mold remediation at affordable rates. You can also get free estimates from us!
Call for a free mold removal or water damage estimate!
New Jersey Water Damage Restoration Services
Do you have a flooded basement or leaky ceiling? You might be facing water damage on your property. You'll need to undertake immediate action in such cases. Here at Jigsaw PMR, we have all the necessary expertise to deal with water damage issues. 
As New Jersey's top IICRC-certified company is ready 24/7 and is trained and committed to solving all your water damage concerns. 
You might wonder what water damage can do and how we work to restore your property after indoor flooding. 
Water damage can prove devastating. This includes a flooded basement, leaky ceilings, sewage backups, burst pipes, and more. These can cause the following problems for you:
Wood floors cupping

Mold

Carpet delamination

Unsalvageable personal items, documents, electronics, and more

Trapped moisture

Spoiled furniture
All these problems can be stressful financially and emotionally. Jigsaw understands this and gives water damage restoration services in New Jersey areas, Bergen, Passaic, Essex, Hudson, Morris, and Union County. We have licensed, trained, empathetic, and friendly professionals who'll perform quality services at affordable rates. 
How We Fix Damage from Water
Our approach to fixing any water damage issues is easily broken down into three phases. We first respond immediately, whether it's damage from a flooded basement, leaky ceiling, or a pipe burst. In our emergency response, we inspect your property and assess the level and cause of the water damage. 
Then we start with water removal from the flooded basement, bathroom, attic, and other rooms. Apart from leaky ceilings, we repair other leaks too. Conducting daily inspections and monitoring the job process is our priority. The team will perform any cleaning and re-installation as deemed necessary to complete the water damage restoration. 
At Jigsaw PMR, we have experienced professionals that will ensure your New Jersey property is completely dry after any water disaster. We've got top of the range tools, methods, expertise, and more to sanitize, clean, and restore your property. 
To return your property to its pre-loss condition, we work efficiently. We assign a project manager for your water damage restoration so that you have a single contact point. We'll assess all your water damage issues, identify the causes, and obtain the necessary building permits to undertake restoration and reconstruction work. 
Flooded Basement? Call New Jersey's Best.
Our team at Jigsaw will coordinate with insurance companies, contractors, subcontractors, architects, workers, and all other relevant parties to get your water damage restoration done correctly. 
You can contact us at (201)625-3206 for any emergency services. Plus, we will also repair your broken pipes, frozen pipes, and more. We have well-trained and efficient professionals to ensure a smooth water damage clean-up and restoration.
JigsawPMR specializes in residential and commercial water damage restoration. We will also ensure you get compensated appropriately by your insurance company by carrying out all relevant coordination and contact. Your property will get back to its pre-loss glory with our efficient, trustworthy, and reliable services.
You'll also get tips on what actions to take and avoid in case of any water damage from clean and contaminated water on our website. Ensure you do not touch any electrical sources when there's a flooded basement or any leaky ceiling. 
So, avail our services to restore your property and undertake any reconstruction and clean-up work due to water damage.
Had a major water issue at my new house, with lots of drywall damage and our personal things, we were devasted with the amount of work that had to go into it and realized we needed help. First to clean up the mess and then to make sure we would never have a mold problem . Found Jigsaw here, made contact and was waiting for all the things I needed to do first, but Otto is the man and a pro and guided me every step of the way. I HIGHLY recommend him and his company! Signed: One happy customer!
Remediated basement water problem due to external power outage causing sump pumps to fail. Incident occurred in Christmas Day. Called Otto and he arrived at my house within an hour. Great service and very professional. I HIGHLY RECOMMEND.
Otto and team did a wonderful job assisting my 92 year old grandma after a leak caused water damage. They were extremely responsive, respectful, and prompt. Otto kept an open line of communication and assisted with insurance, and made sure that everything was alright after the services were provided. He spent time to answer all of our questions, and did an absolutely wonderful job. Would recommend to all of my friends and family. A truly bright spot during tough times.